5 Tips for Making Progress in Your Yoga Practice (plus, my progress pics!)
I used to have a big empty room with two full walls of windows, light-colored paint on the walls, and pocket doors that I could slide open and close whenever I wanted. This was my yoga room. My safe haven. My space.
I would retreat to this room almost every evening to practice. I felt safe and at peace. No one was looking at me or critiquing me. I made a lot of physical progress in this room - where I'd flow, fall over, get sweaty, and document my yoga practice. But I started to get lonely.
For along time I only practiced solo. Randomly going to a community class every few months. I hadn't even considered what my practice would look like or how I'd open up even more once I put myself into a group setting.
Fast forward to November 2016 when I began my 200 hour yoga teacher training. A huge endeavor that I couldn't wait to take on.
What I didn't know is how much I didn't know about yoga leading up to this.
Things like, proper alignment (to an extent), taking self inquiry to a whole new level, and belonging to a safe, supportive community. Man, I'd been missing out on a lot during all of those nights alone in my yoga room.
Over the years I've gotten a lot of questions about progressing in yoga, tracking progress, and trusting yourself to just move. All of the solo practice resulted in the ability to just free flow - a thing that I later learned was foreign to a lot of people.
I haven't always been as flexible or flowy or yoga-esque, and my journey has been full of a ton of trial and error. Seriously - I started right where you might be today. On my $7 yoga mat from TJ Maxx and some DVDs in my parents basement. And because of it all, I'm awestruck that I'm here, right now.
I mean, come on. Look how adorable my first yoga post was. This was the beginning of all of it for me.
I had no idea what I was doing or where it would lead me, but I'm so glad I asked my mom to take pictures of me that one January night in the kitchen. Because now I can look back at where I started and smile at how much has grown in my life.
January 2014: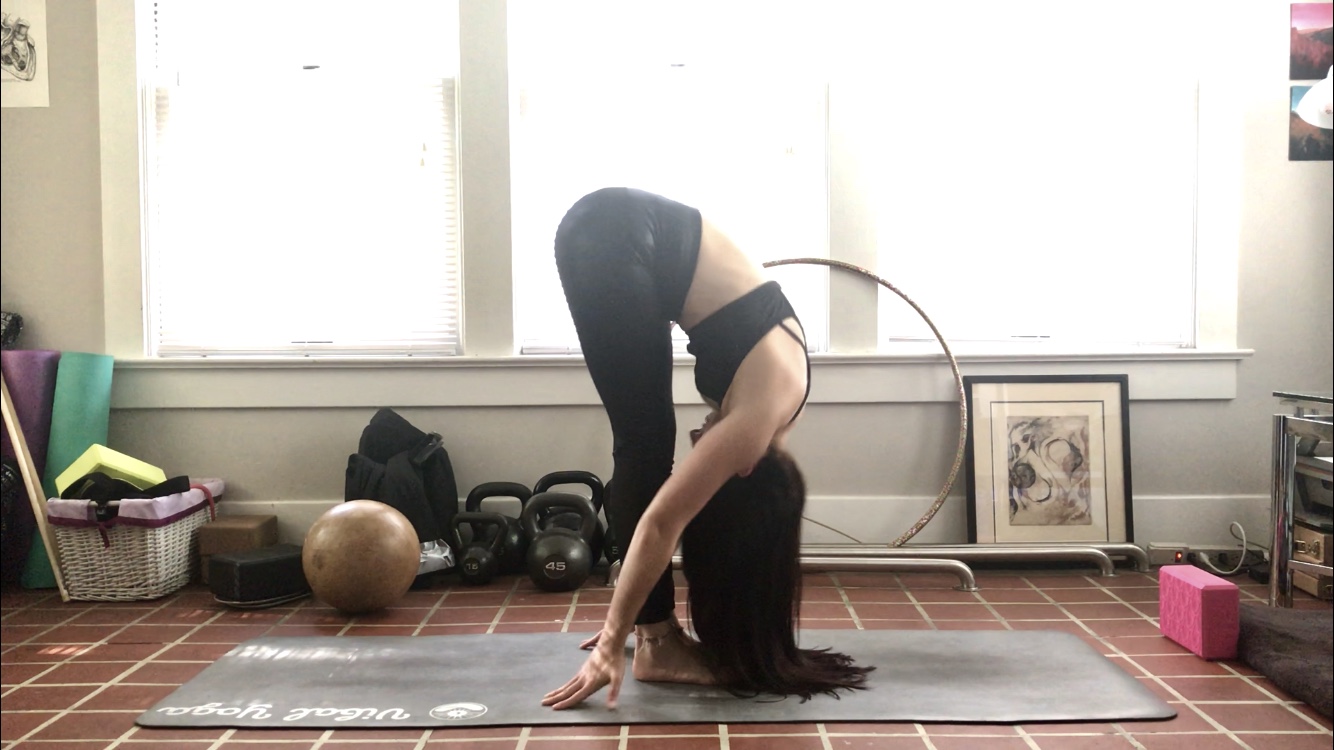 Disclaimer: I'm not saying that yoga changed my life solely - but through my practice, I've gotten a lot closer to who I am at my core, and that's pretty freaking cool! It's definitely turbocharged my personal growth in an incredible way.
Tips for Making Progress & Maintaining a Healthy Yoga Practice
1. Track Your Progress
I decided to track right where I was in the moment (via photos, videos & journaling). You can tell through the pictures and videos in this post that I've documented since day one. Even if you never share any of your photos/videos I still recommend doing it for your own reflection process.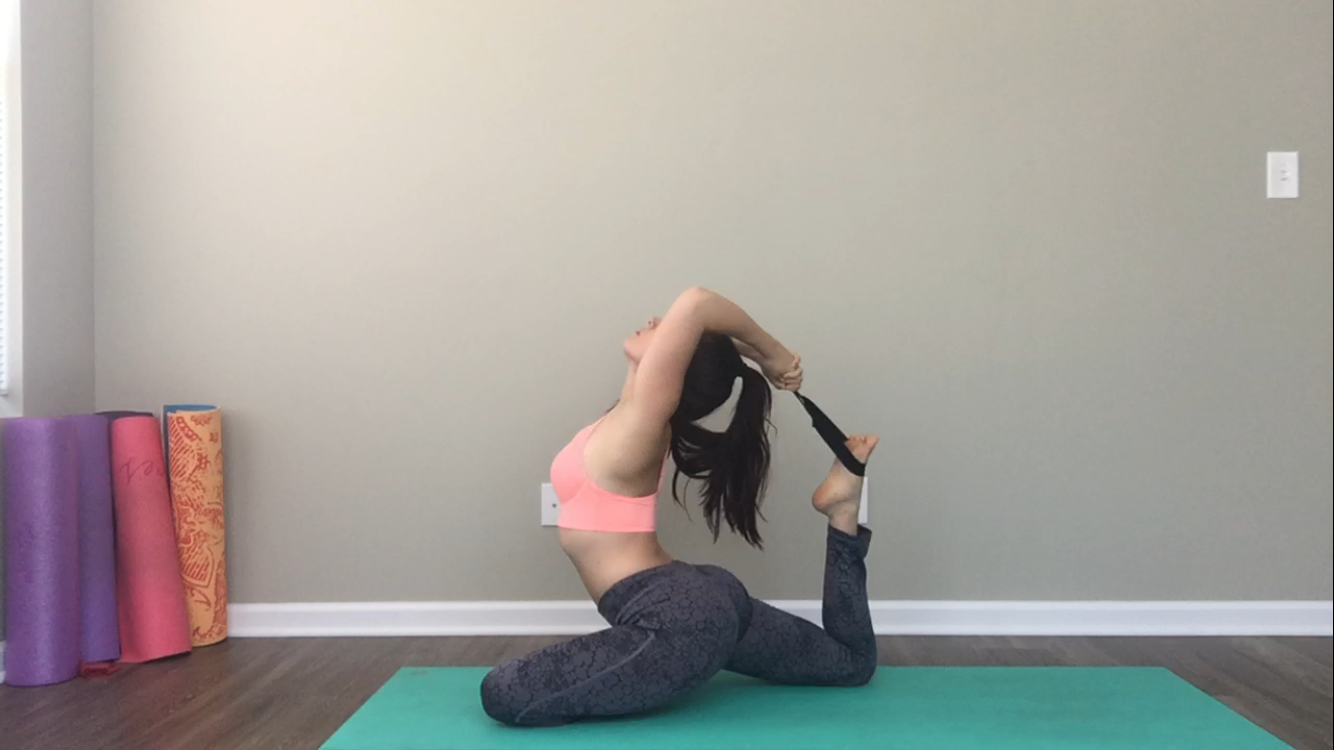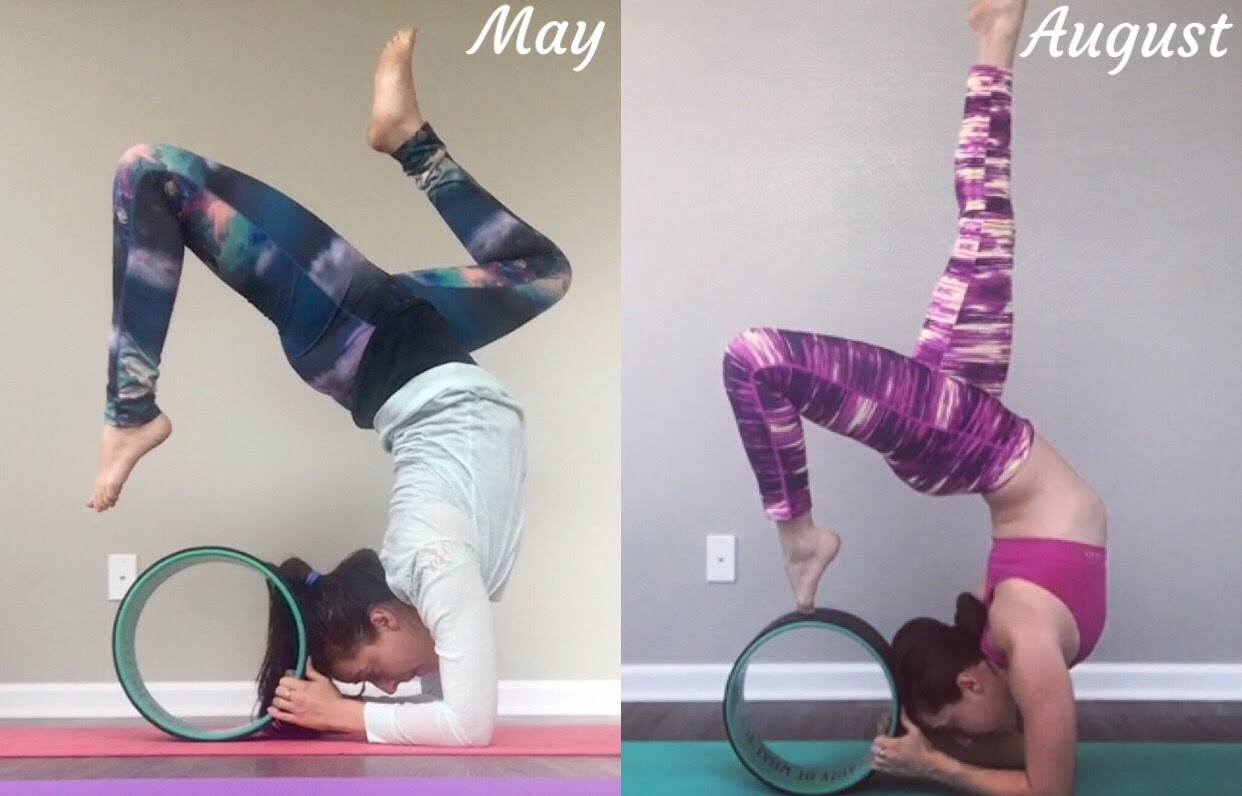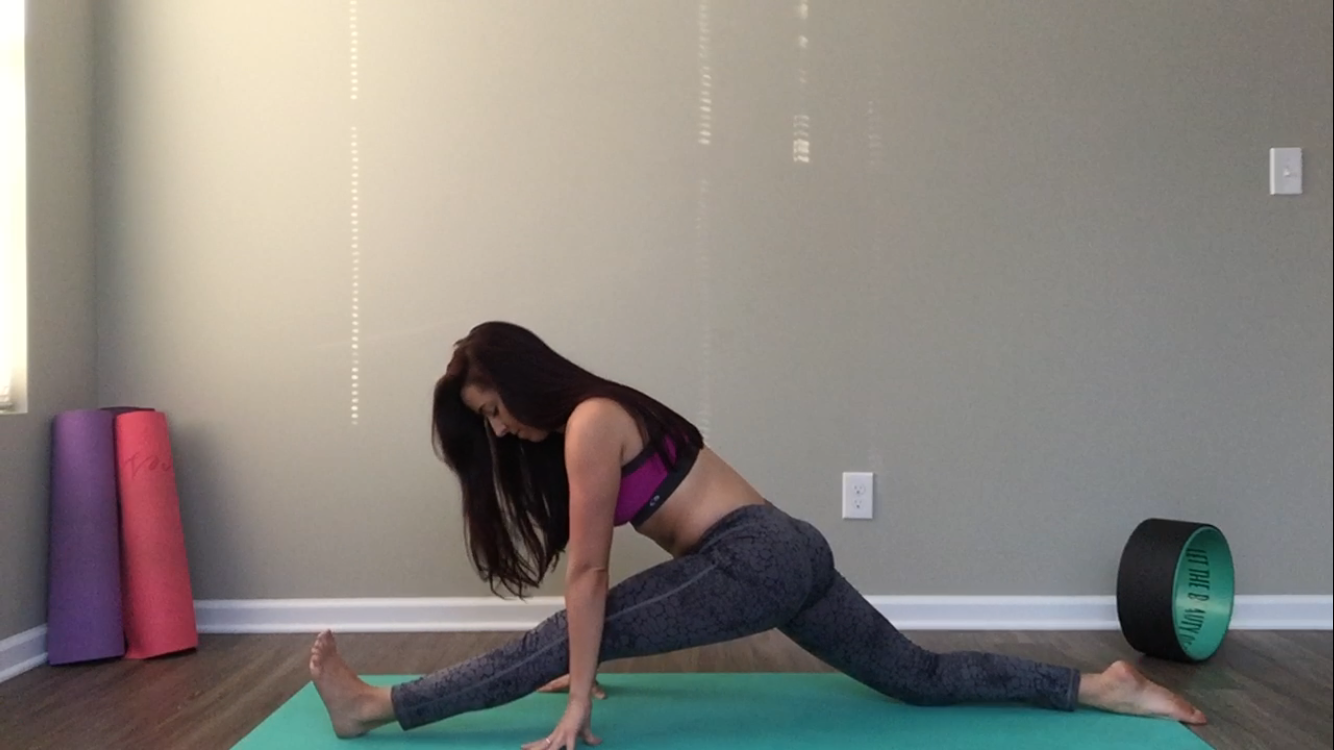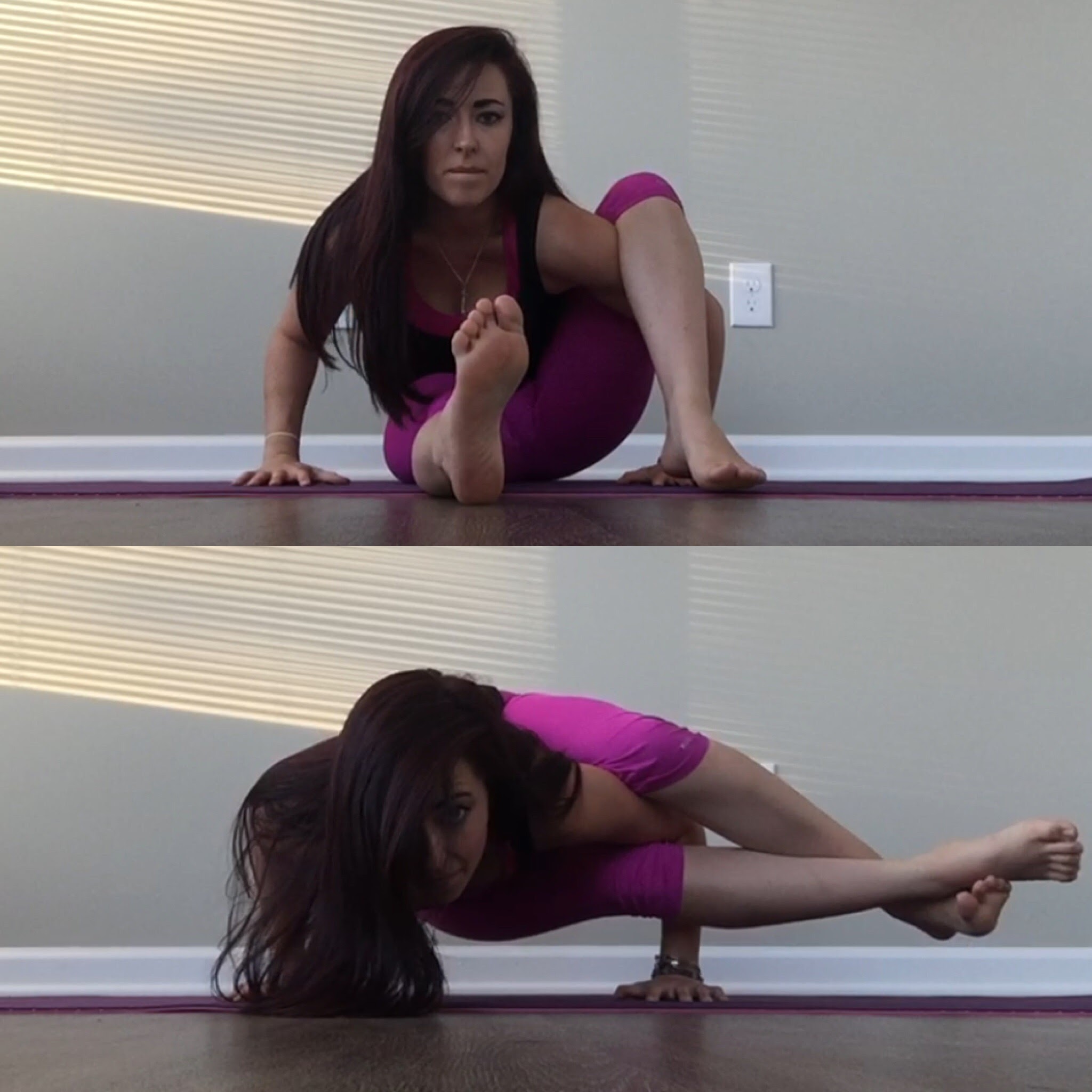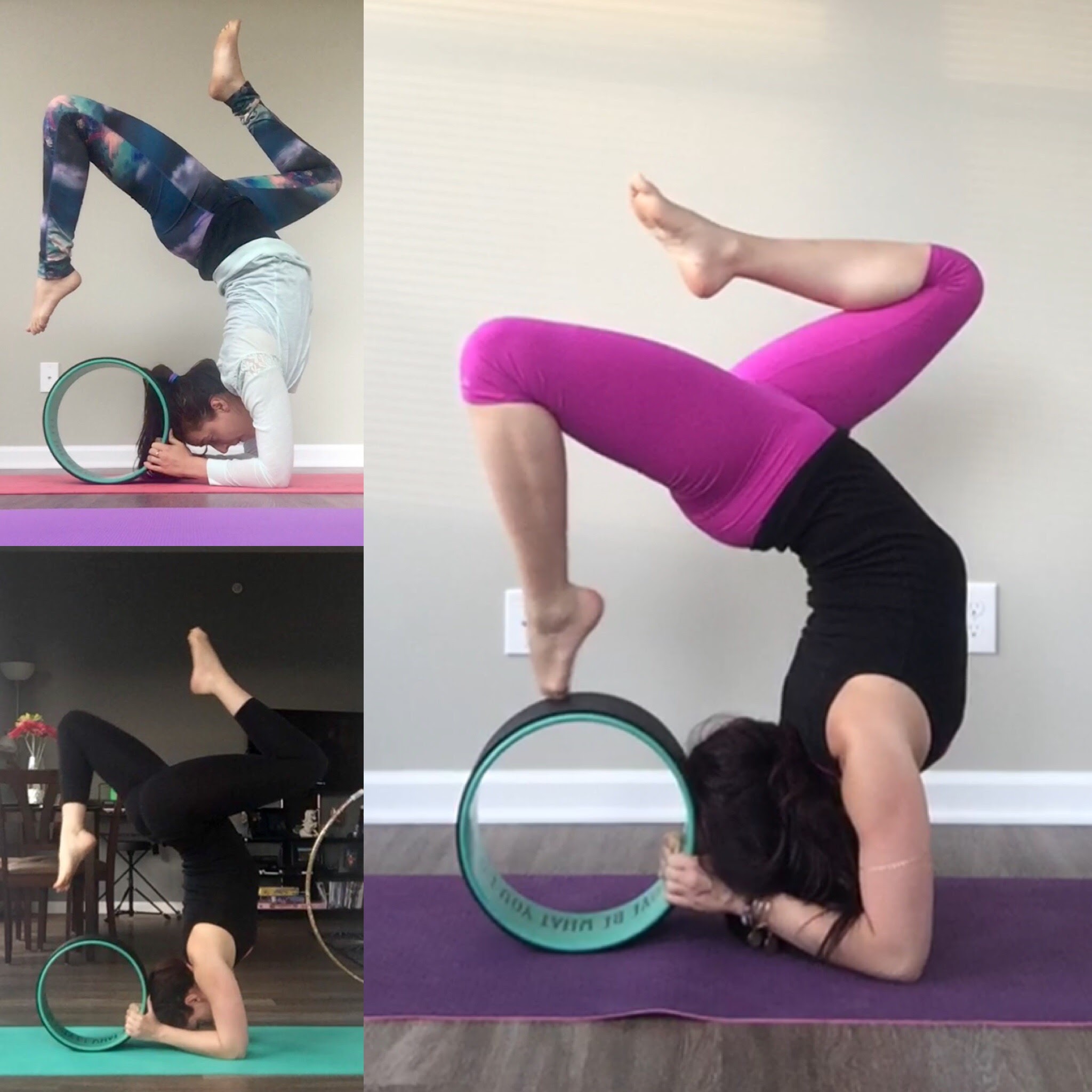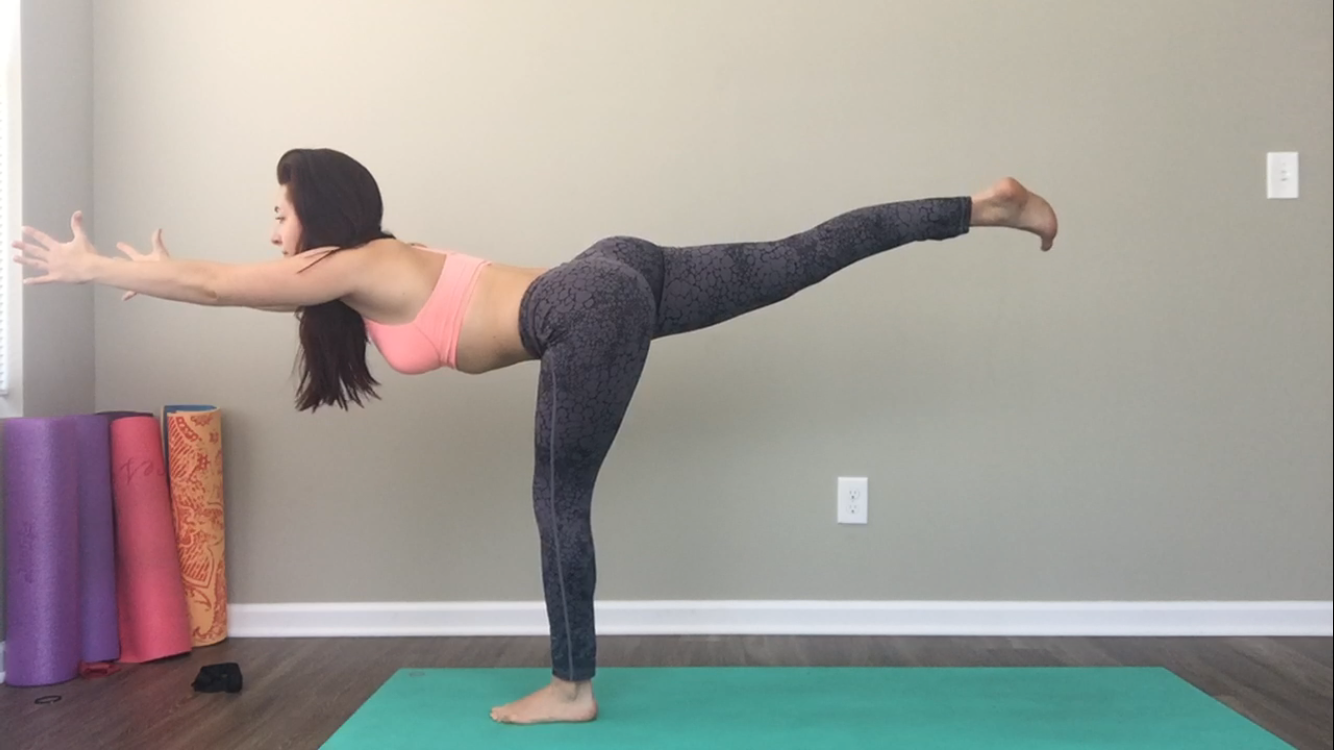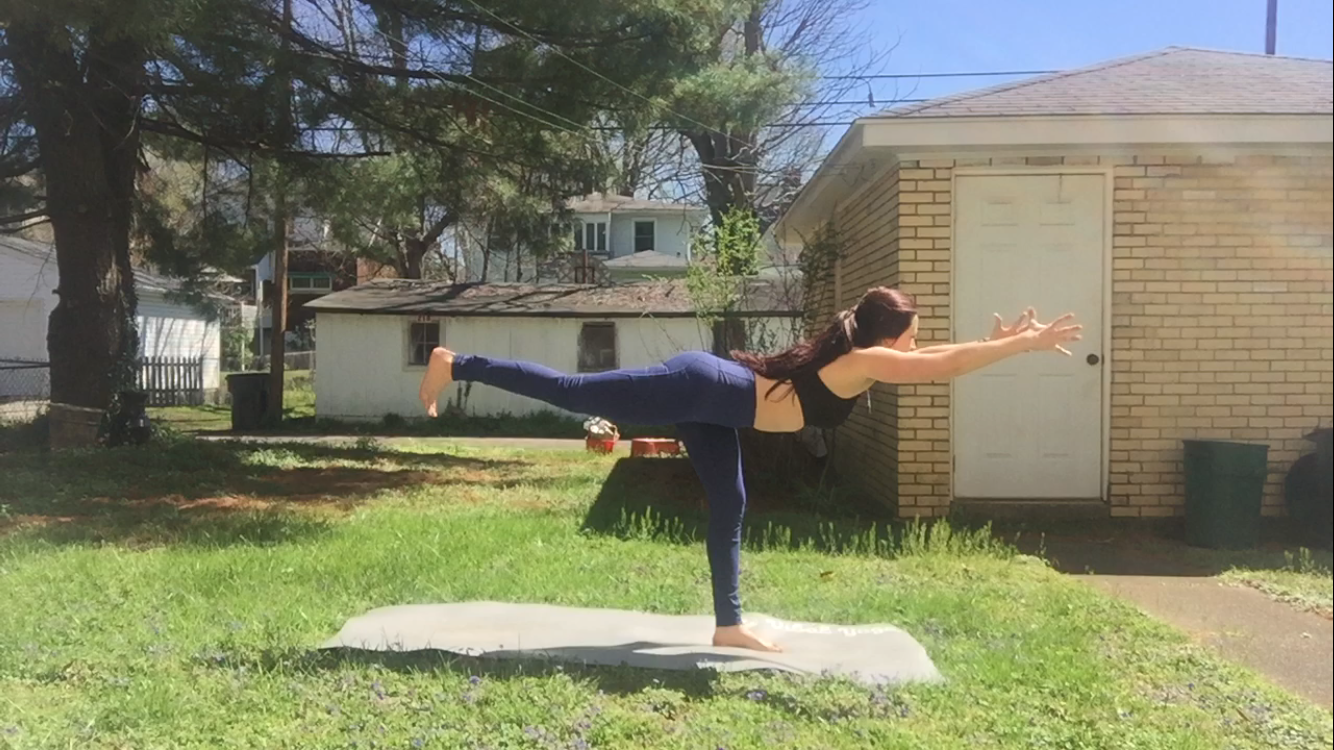 2. Don't do the same stuff
I paid attention to when I was falling into a routine and would change it up.
To this day I still catch myself saying, "I want to do a handstand" and then go on to not practice. Guess what? I'm not going to wake up one day upside down, and I know that. Noticing habitual habits helps us make choices for change.
3. Be consistent & committed
No matter what, I always came back to my practice. This doesn't mean "unless you get on your yoga mat every damn day 365 you're not a yogi". It's actually the opposite. It's knowing and listening to your body. Giving yourself space to not practice and then come back when you are ready. It's the constant ebb and flow, and zero judgement for when you miss a day, week, or month. This is noticing your resistance and having a conversation with yourself about it. Like the times you make up 100 excuses and don't feel any better afterward. Notice the excuse and then get curious about it.
4. Don't limit yourself to your mat
Get curious about different surfaces and what your practice can look like not on a mat. I'm not talking about "being yogic in every area of your life". I mean, Go outside and do yoga on the grass, concrete, brick sidewalk. Experience new surfaces.
I reached a point in my practice a few years ago where I felt like I had to travel with my mat and take it everywhere, just in case I wanted to practice. Instead it was very restricting for me and I found myself not wanting to practice on whatever trip I was on. Now I don't take my mat with me and if I feel like moving, I move wherever I am. I improvise and get creative - and it's fun!
5. Get to know yourself on a deeper level
Getting to know myself has been the biggest adventure I could imagine, and it's a daily practice. How well do you know yourself? Yoga (or you know, life) requires a constant practice of awareness and inquiry. If you want to progress in whatever you're doing, I recommend a big serving of awareness paired with inquiry.
Bonus: Make friends!
Find people that lift you up and cheer you on. People who catch you when you fall and hold you in the hard times. I wouldn't be where I am without community.
Good luck on your yoga journey!
H
Need more guidance?
Sign up for my free 5-day yoga training where you'll get my complete step-by-step system for:
figuring out how to start a yoga practice that's right for you,

understanding what all of the yoga props and accessories are for,

and, get actionable advice on how to begin your journey.
Sign up and you'll receive the first email on Monday, July 9th!